GIIIH "Bear" - Overview
The Thitek GIIIH "Bear" is the first aftermarket available cylinder head for the Late Model Hemi platform. A true bolt on cylinder head design that replaces the factory cylinder head with no other modifications needed.
The ultimate in performance upgrade for your G III / IV late model engine. Airflow has been increased from over 75 cfm on the 2.125" 200 cc head to over a whooping 100 cfm on the 2.165" 205cc head over factory as cast cylinder heads. A high flow exhaust port design increases airflow over 50 cfm over the factory designs.
Increased performance and reliability are two of the main benefits of using the "Bear". Gains in performance over factory ported cylinder heads have been seen over 50+ rear wheel and gains at the track of over a full second in the quarter mile. Boost levels can be increased over what was reliable with a factory cylinder head casting, head gaskets stay put when using high boost pressures.
Tech Specs
A356 T6 Aluminum
Completely New Casting
Form treads
Increased Deck thickness
Increased port wall thickness
Interchangeable (Left – Right)
Reinforced Rocker Arm Stands
Options
Beehive or Dual Hyd roller valve Springs
Coated Titanium Valves
Copper Beryllium Valve Seats
Custom Port designs available
Hollow Stem Valves
Inconel Valves
Optional 6 bolt head bolt pattern
Solid heads Available
Steel Valve guides
Up to 1.550" Dual Solid Roller Springs
GIIIH "Bear" Standard Versions
Cast Porters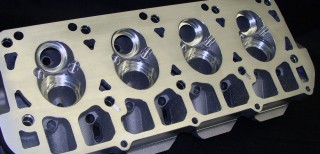 more

CNC Ported
more

CNC Ported | w/ Beehive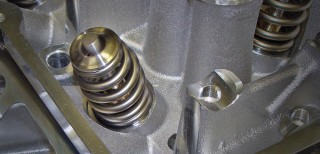 more

CNC Ported | w/ Dual Springs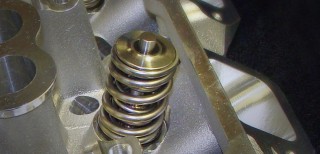 more

Custom Heads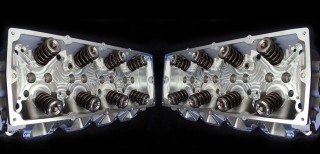 more

Gallery
Thitek GIIIH "Bear" | Cast Porters